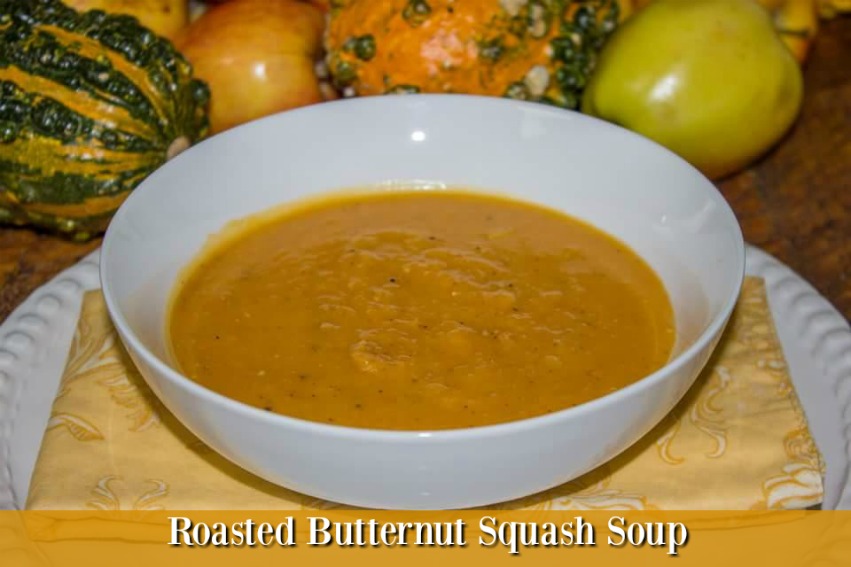 2 Butternut squash, medium size
Olive oil
2 tablespoons diced pancetta (optional)
1 onion diced
5-6 cups chicken stock
1/2 teaspoon fresh minced ginger
1 tablespoon butter
Salt and pepper, to taste
Preheat oven to 350 degrees. Cut off the stem of the squash and then cut the squash in half and scoop out the seeds. In a roasting pan, place the squash cut side up and rub with olive oil. Bake for 1 1/2 to 2 hours or until completely soft. Remove from oven and allow to cool. It's easier to scoop when squash is slightly cooled down. Scoop the flesh of squash and set aside.
In a Dutch oven, saute the pancetta and onion in some olive oil. Add the squash, broth, ginger, salt and pepper and bring to a boil.
Remove from stove and use a hand immersion blender to puree the soup until it is smooth and creamy. And butter and continue to puree.
At this point, taste and add salt if needed. Return to low heat and simmer for a couple of minutes. Serve hot. Enjoy!